South Perth Menu
Vegetarian
Vegetarian Option
Gluten Free
Gluten Free Option
Chilli
Signature Dish
Menu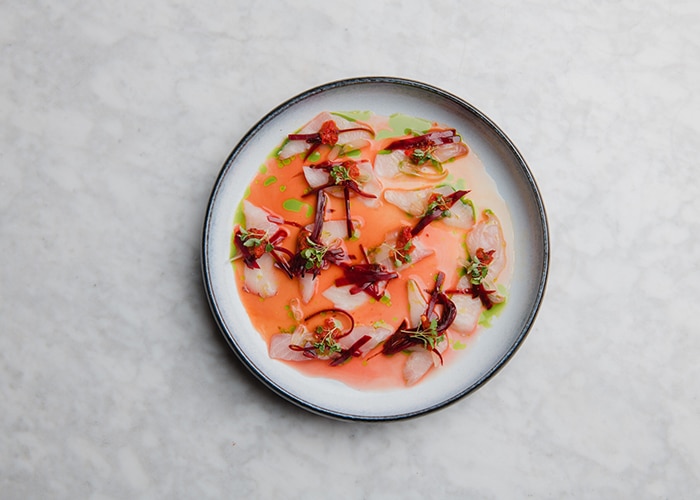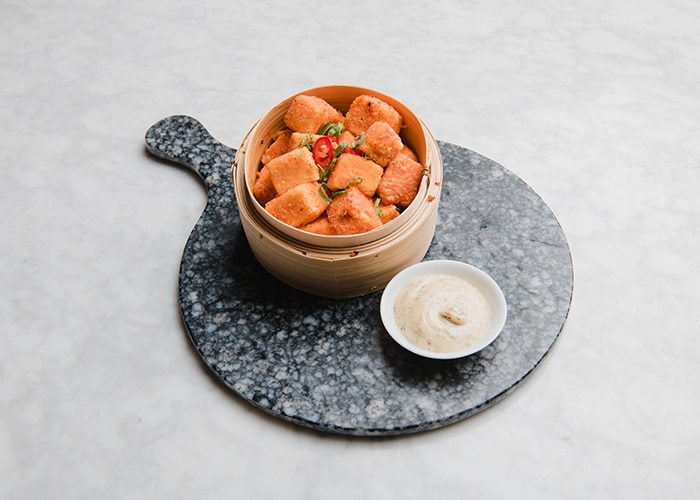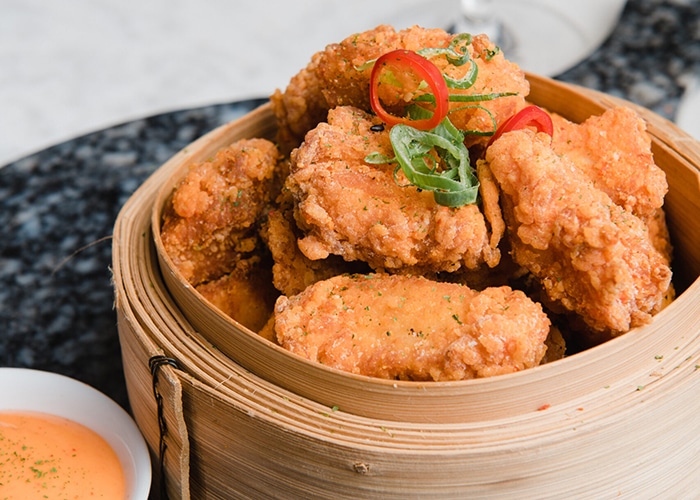 Small Plates
Fresh oysters; natural with lemon or pickled chilli with yuzu (4pc min)
5.5ea
Kingfish ceviche, house pickled chilli, beetroot
29
Beef Fillet Tataki, soy, scallion oil, garlic chips, spring onion
29
Edamame, truffle oil, sea salt
10
Vegetarian spring roll with house sweet chilli (2pcs)
10
Roast duck spring roll with homemade tamarind sauce (1pc)
12
Miss Chow's spicy fried free-range chicken, chilli mayonnaise
17
Salt & pepper silken tofu, truffle mayonnaise
18
we're committed to supporting local suppliers and their west australian produce​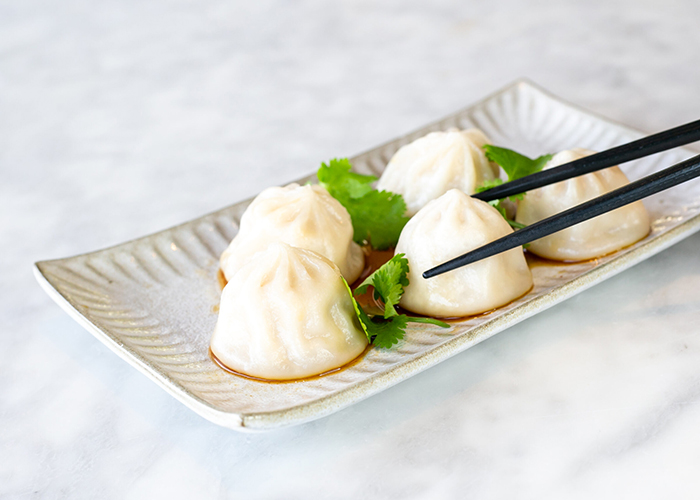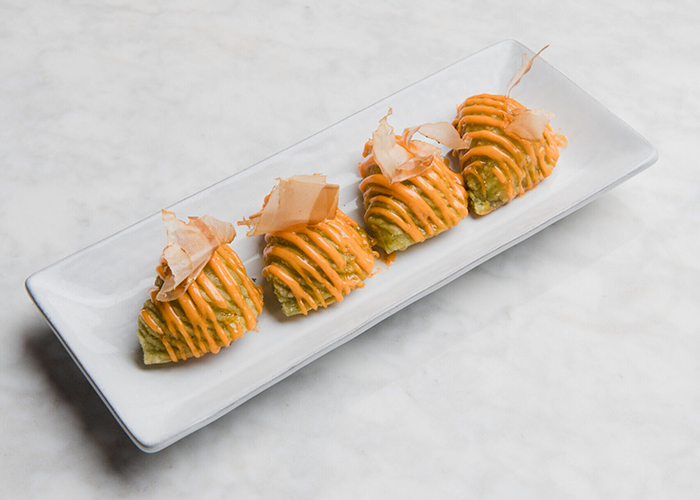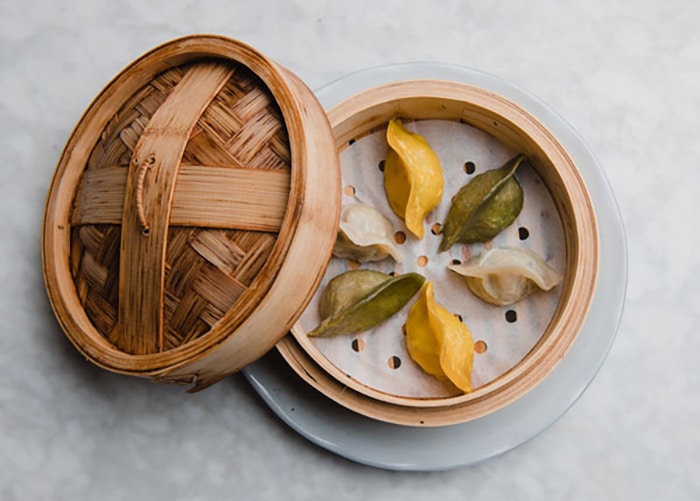 Steamed Dumplings
Plantagenet free-range pork & ginger Shanghainese, broth filling (4pcs)
20
Wagyu & black truffle Shanghainese (3pcs)
21
Chow's Signature Dumplings (6pcs) *
20
Free-range chicken & mushroom (2)
Pork & chives (2)
Vegetarian (2)

* Pan fried option available +2
* Gluten Free option available +4
Tiger Prawn wonton, bok choy, bang bang sauce (4 pcs)
20
Crispy Dumplings
Amelia Park lamb & lemongrass (4pcs)
20
Jade prawn, spicy mayonnaise, chilli vinaigrette, bonito (4pcs)
20
Crispy prawn parcel, mayo, togarashi (4pcs)
20
Assorted basket, spicy mayonnaise, chilli vinaigrette, bonito (6pcs)
29
Chicken & mushroom (2)
Pork & vegetable (2)
Prawn & chives (2)
OUR DUMPLINGS GET THEIR UNIQUE COLOURING FROM NATURAL INGREDIENTS LIKE BEETROOT.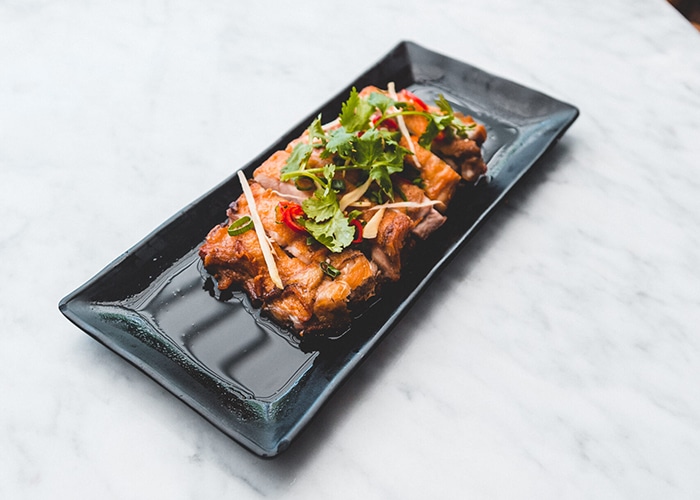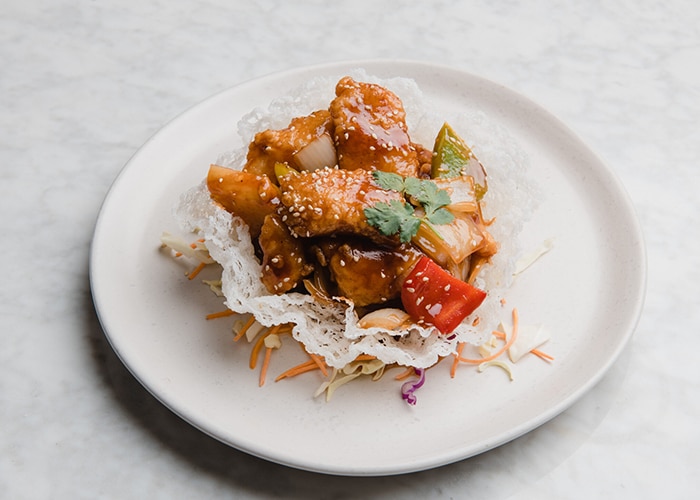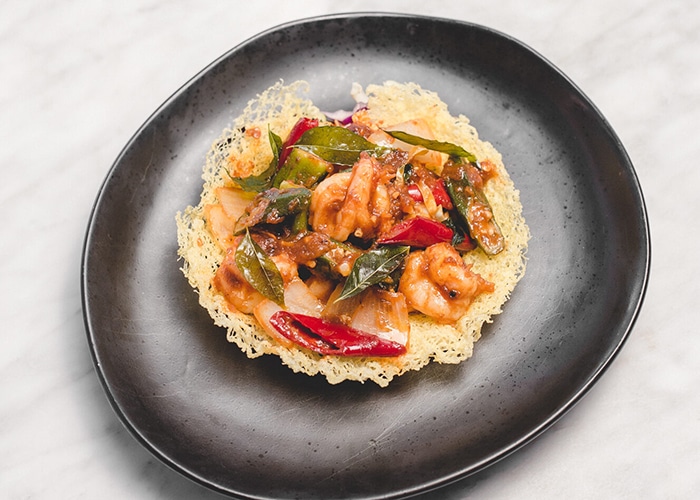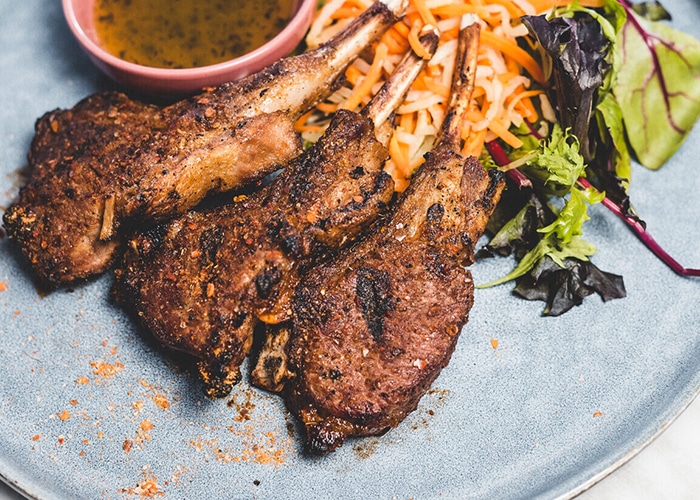 larger Plates
Chop chop chicken, black vinegar, ginger, chilli
30
Malaysian free-range Mt Barker chicken curry, potato, carrot, chilli
30
Crispy free-range pork, caramelised plum sauce, pineapple, bell pepper
32
Butter black pepper beef, capsicum, pepper sauce, herb oil
34
Kung Pow Chicken, capsicum, okra, crispy chickpeas, Szechuan sauce
34
Sambal tiger prawns, okra, onion
38
Xinjiang lamb cutlets, 7 spice, mint & vinaigrette (4pcs)
44
Rottnest crayfish, egg noodle, ginger & scallion broth
49
Sides
Vegetarian hokkien noodle, shiitake mushroom, cabbage, carrot
24
Wok tossed vegetable medley
24
Tobiko fried rice, string bean, carrot, garlic, egg
26
Black truffle fried rice, edamame, shiitake mushroom, egg
27
A friendly reminder
If you have any dietary requirements or allergies please let your waiter know.
Our Gluten Friendly Option (GFO) is suitable for people with non-coeliac gluten intolerance.
Miss Chow's is proud to be nut free! We do not use nuts in any of our dishes.
Sorry, no split billing!
Card surcharges may apply.
Please note our menu is subject to change due to availability of ingredients.
10% surcharge applies for dine-in on Sundays and public holidays at all Miss Chow's venues.